When your customers talk about adding plants to their properties, suggest natives! Native plants contribute to the well-being of the environment. They provide valuable benefits to wildlife, but they're also tolerant of local climates. For durable low-maintenance, beauty, and interest, it's hard to beat natives!
In this article, we'll cover seven easy-to-grow native plants to promote in 2023.
1.      Orange Coneflower (Rudbeckia fulgida)
This native is deer-resistant and drought-tolerant once established. It's a colorful addition to any flower bed, container plant, or landscape. This perennial coneflower features yellowish-orange, curved petals.
2.      Marsh Milkweed (Asclepias incarnata)
Marsh milkweed supports the monarch butterfly with nectar, food and cover. Additionally, this native milkweed does not spread like some natives.
3.      New England Aster (Aster novae angliae)
With its vivid purple flowers, New England aster shines in Autumn. The plant can grow several feet tall,. Daisy-like blooms appear in the summer and attract butterflies. These plants often bloom in their first year!
Shop New England Aster
4.      Rough Blazing Star (Liatris aspera)
Pollinators love this perennial. Its purple, tufted blooms appear late in the season. They attract monarch butterflies, hummingbirds, and several species of bees. It also thrives in dryer soil conditions. It's an ideal option for rock gardens or landscapes with less rainfall.
5.    Deciduous Holy (Ilex decidua)
Bright red, deciduous holly berries can add dazzling color to winter landscapes. Deer, squirrels, birds, and small mammals feed on this native. Add it to your home or farm landscape to support local wildlife.
6.      Prairie Rose (Rosa setigera)
Prairie rose is an ideal native alternative to non-native rose species. It mixes well with other native plants and has a high level of natural disease resistance.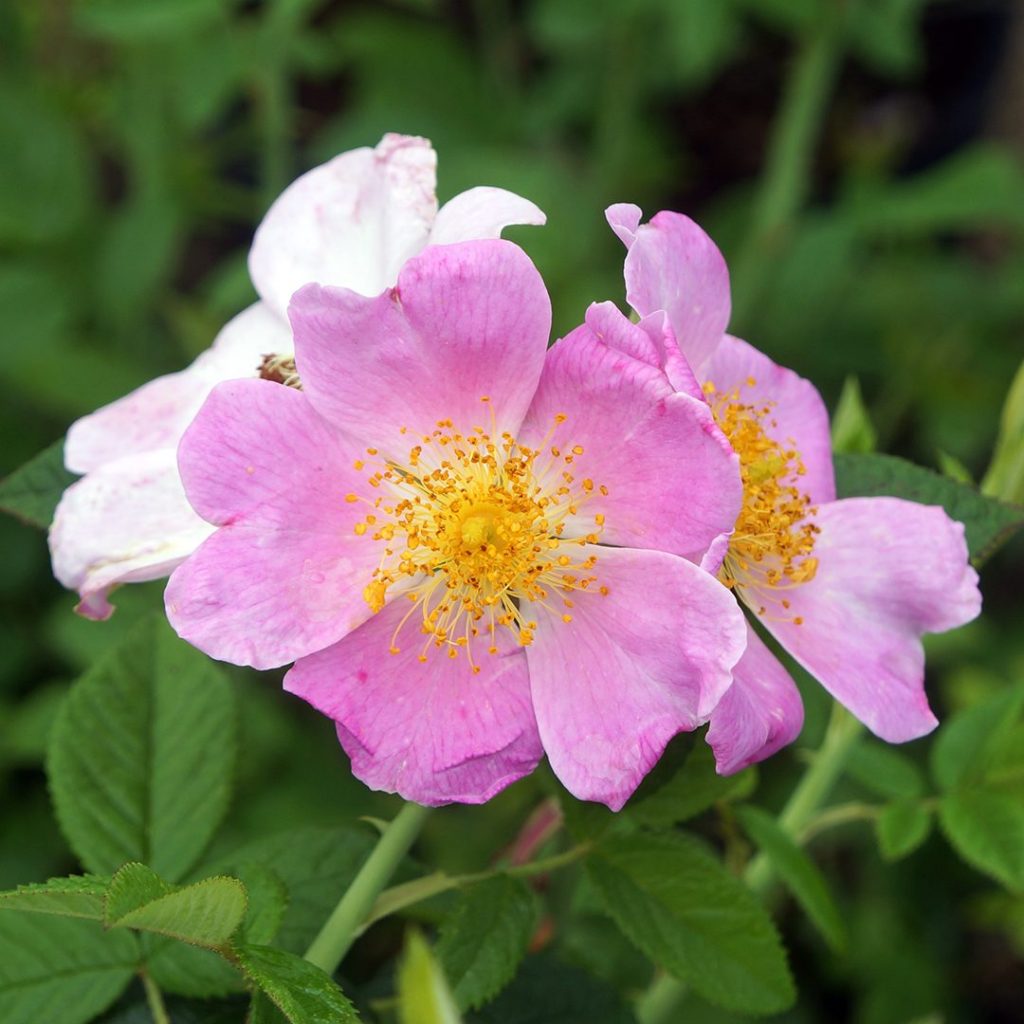 7.      Oak Tree
Oak trees contribute many benefits to local ecosystems. Oaks provide food and shelter to small mammals. Oak trees improve air quality by storing carbon dioxide. The leaves of an oak tree help absorb airborne pollutants.
Stop By a Trade Show
We're hitting the road! Find members of the Forrest Keeling team at the following dates and locations:
1/10 – 1/13/23 at MANTS in Baltimore, MD (Booth #657)
1/17 – 1/18/23 at InvigorateU in Bloomington, IL (Booth #24)
1/30 – 2/1/23 at Indiana Green Expo23 in Indianapolis, IN (Booth #61)
2/1 – 2/3/23 at I Landscape 2023 in Schaumburg, IL (Booth #819
7/15 – 7/18/23 at Cultivate 2023 in Columbus, OH (Booth TBD)
The Best Natives Start at Forrest Keeling
Your native journey begins at Forrest Keeling. For more than seven decades, we've provided an unmatched selection of native species. Each native plant aids in restoring natural habitats and ecosystems. And we grow hundreds of native trees, shrubs, perennials, and grasses. 
Our plants feature something you won't find elsewhere! Ours offer the added benefit of our patented RPM-production technology. A Forrest Keeling team member can guide your selection of native options. Together, we can find the right plants for your landscape projects.
Forrest Keeling Nursery… it's where the best natives begin! Contact us today.