CONSERVATION
Increase business with natives your customers crave
Forrest Keeling isn't a research lab, but it is a place of learning every day. And, our best teacher is nature.
Lessons learned in the aftermath of the freeze of '91 and floods of '93 changed our course. We focused on native plants and developed the patented RPM-production technology.
The result? Dramatically improved project success, superior mast production and vibrant soil health. Using the 'Walk-A-Way' system, resilient RPM plants displayed a 95%+ survivability. Our trees and shrubs rose to help hold soils and restore Midwest bottomlands and habitat.
Today, Forrest Keeling is the benchmark for conservation projects far beyond Missouri's borders. They're seen in plantings around the country and even overseas.
We've become the industry leader in native plant production with a robust production. Each year we grow over 1.5 million plants: seedlings, liner and container stock. We specialize in RPM-produced native plants and offer 380 different species. This includes 273 trees and shrubs species and 107 perennials. Finished stock includes caliper trees up to three inches in diameter.
Together, we can restore earth's ecosystems one tree at a time. Contact:
LANDSCAPERS
Native alternatives for beautiful, sustainable designs
Re-wilding, or restoring native habitat, is a top landscape trend. Especially designs that conserve water and reduce resource demands.
Let nature inspire your designs and managed lands. Draw on her colorful palette and spectrum of textures to create unique spaces. Substitute resilient native alternatives for invasive plants and support critical pollinators. Native designs offer beauty, a calming sense of place and promote green living to users.
Native plants adapt well to today's smaller, more efficient gardens. Ones that invite gathering and create functional outdoor spaces. Climate-conscious clients are also making choices that benefit the environment. Puzzling over a green roof, raised beds or an outdoor gathering space? Natives can be your answer.
Let us help you connect your clients to nature. Contact us:
SPECIALTY CROPS
Increase profits and diversify your land naturally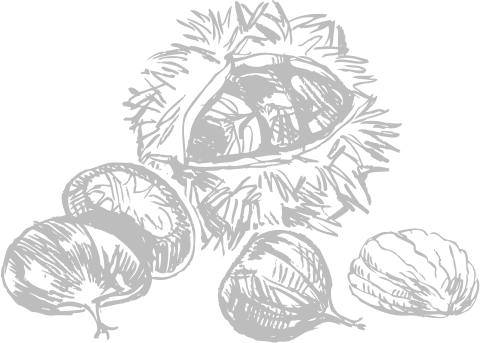 Specialty crops can build profitability for your farm in down seasons. But, it can
also create important habitat diversity. Crops cultivated for food, medicines, or
beauty can be a specialty crop.
Choose a crop based on your interests, the market and your site. Your local
county extension or USDA Rural Information agent can help you decide. They can
also guide you on possible grants, subsidies and reimbursements.
For some, a specialty crop will be a hobby. Others want to create profitable crop yields quickly, within the first three to five years. For those, Forrest Keeling's RPM container-grown materials are the best value. RPM-produced trees and shrubs fruit and grow up to 50% faster. They also show higher establishment success. For certain fruit and nut species, a grafted tree will be best. Grafted specimens usually exhibit earlier production, more uniform quality and consistent yields.
Let us help you plan for production success. Contact us
GROWERS
Jumpstart production, cut finish time and increase profits
Forrest Keeling can help you grow top quality plants faster and increase your profits. We produce 380 varieties as well as custom-grown to meet your needs. Our broad selection plus timely deliveries help you meet budget and market demands.
At each stage, we grade for top specimens to bring the best from nature to you. From seedlings to our #20 trees, our RPM-produced plants display unsurpassed lateral root mass. This makes for unbeatable transplant success and helps our RPM plants grow faster for you.
Typical RPM growth takes trees like this from #3 to a #15 in just one year!
Forrest Keeling is proud to be SANC-certified. Our Nursery was the fourth nursery in the U.S. to receive this designation from the U.S.D.A. The agency's strict standards ensure consistent quality and healthy plants for consumers.
Our team continues our family's legacy for excellence and innovation. And, a seven-decade tradition for personal relationships and commitment to your success.
To learn more about our growers' program, contact: