In order for your native plants to grow and contribute to the environment, they'll need to stay protected against certain animals. Deer and rabbits – as cute as they look – can spell disaster for your native nursery.
You can help your natives avoid animal-related damage by utilizing certain species of plants that make your nursery look much less appetizing. The acronym S.T.O.P. creates an easy-to-remember guide to help you choose your "protectors." In this article, we'll go over the plants that discourage deer and rabbits from interfering with the growth of your natives.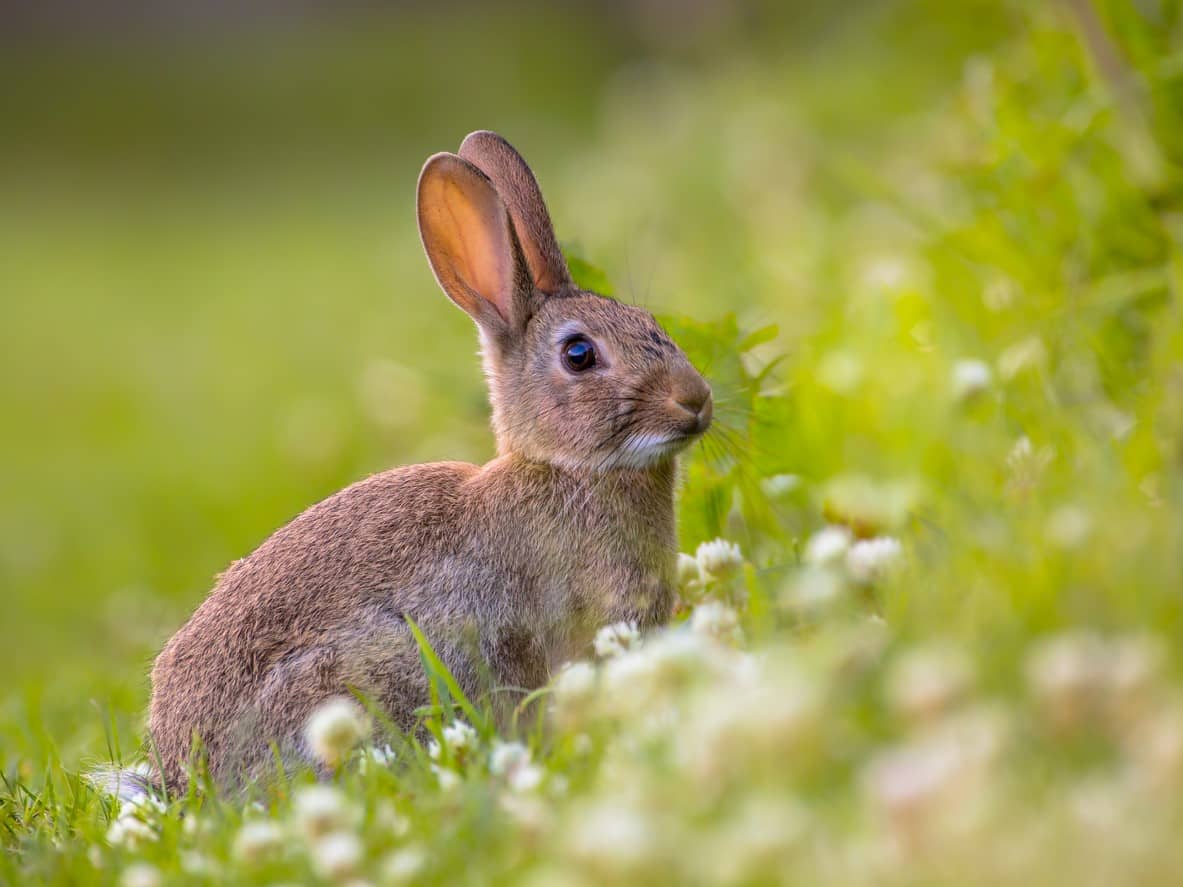 1. S – Spiky (Tough Stems or Thorns)
It's hard to imagine something less appealing to eat than a plant covered in sharp thorns or stems. These plants, which have developed spikes as an evolutionary survival measure, are ideal for deterring deer and rabbits.
Even the hungriest animals will recognize that it's not worth the discomfort to eat and digest thorny plants when there's likely a less-painful meal to be found elsewhere. If your nursery has been struggling to cope with meddling creatures, try including these three spiky options:
Rattlesnake Master
Joe Pye Weed
Evening Primrose
These plants protect your garden and look great doing it.
2. T – Textured (Fuzzy Leaves)
Like humans, deer enjoy eating plants with certain textures and dislike the feeling of others. If you're looking for a plant that falls in the latter category, try looking for something that isn't smooth. Rub your fingers along the leaves of a plant, and if it feels fuzzy, rough, or hairy, there's a good chance most animals won't find it appetizing.
The most common textured plants that can be used to deter deer and rabbits include:
Black-eyed susan
Coneflower
These plants are widely available and can be very beneficial for the health of your nursery.
3. O – Odorous (or Pungent Aroma)
Deer and rabbits have a keen sense of smell that allows them to determine which plants should be avoided. The plants that humans think of as having a very pleasant aroma (and of course, the ones considered to be a bit "smelly") are among the most effective animal repellants.
Unlike plants with spikes and unusual textures, which are simply unpalatable to deer and rabbits, fragrant plants are deterrents because the smell impacts the animals' ability to detect predators. This applies to nearly all plants with a strong smell – whether it's considered good or bad by human standards.
Include these plants in your garden or nursery to keep animals at bay:
Wild geranium (pleasant smell)
Wild beebalm (pleasant smell)
Keep in mind that several additional options can be effective deterrents. If a plant is known for its strong smell, it will likely get the job done.
4. P – Poisonous (or Bitter Tasting)
Deer and rabbits have been around for an estimated 30,000 years. In that time, they've evolved to the point where they know, innately, which plants can cause them harm. They've also figured out which plants flat-out just don't taste good.
If deer or rabbits see the following plants in your garden or nursery, you can bet that they'll opt to look for a meal on someone else's property:
Eastern red cedar
Shining bluestar
Columbine
Don't worry about causing harm to any animals by utilizing these plants as deterrents. They'll generally be avoided altogether by deer and rabbits. However, even if consumed, they won't cause permanent damage.
Your Experts in Native
Forrest Keeling has been providing the finest native plants to commercial and residential customers for more than 75 years. We offer more than 250 species of native trees and shrubs, and more than 100 species of native perennials and grasses.
To see how we can help add fast-growing natives to your nursery, get in touch online or give us a call at (800) 356-2401.